About MaskUp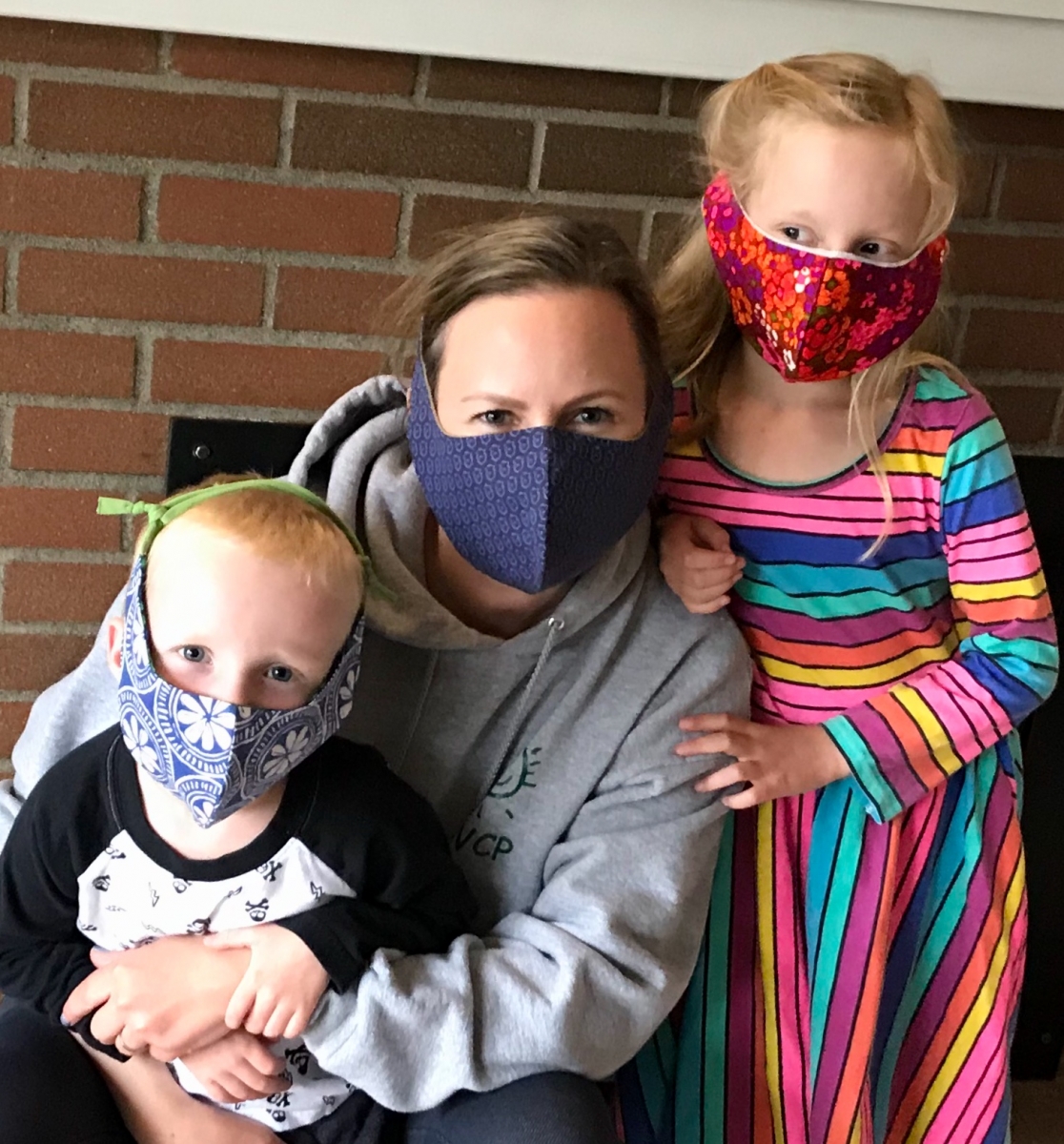 Hedeen kids wearing smalls, and my sister wearing a large.
Launched on Earth Day 2020, MaskUp provides stylish face coverings. I believe my scoop design offers many benefits over both the pleated diaper face design and the ear hoop design.
pleats hold dirt and dust
pleated fabric takes longer to dry in the sun compared with my design
ear chafing is a problem with the ear loops
on scoop version, elastic on back of head avoids contact with skin, for those with allergies
my scoop design leaves less gaps around faces compared with the diaper style
I recommend washing in the sink and drying in the sun. The former helps preserve the shape and is gentler on the elastic, the latter is a centuries-old way to keep things clean, sanitized, and smelling fresh. Who wants dryer sheet odor up their nose all day?
Upcyling is dear to my heart, so I would be delighted to upcycle a shirt or other piece of clothing of yours, into a custom mask for you. From living in Japan and a lifelong love for textiles, I've collected many cotton summer yukata and silk kimono which I plan to make into masks. Unfortunately, most silk neckties won't work for my design, but if you have a button-down shirt, I can probably make 6 large masks for you.
Choosing between linen cord and elastic? The best choice can depend on how you plan to use the mask. If you work in a construction job that requires you to remove and replace the mask repeatedly throughout the day, I recommend elastic. If you are going to walk the dog or have your out-of-house activities limited to a portion of the day, I recommend the linen. Linen will not stretch, will dry quicker, and provides a perfectly customizable fit.
If you are a safety officer and a NUCA member ordering a large quantity for your company, please contact me so I can offer you a discount. Large orders will be fulfilled in batches of 50.
Here is some payment details if you are going to pick-up the mask and not have it delivered:
Venmo account name: Up & Undies / Ardis Schumacher / account email: ardis@upandundies.com / phone: 425-876-6601
Paypal account name: Ardistry / paypal.me/UpandUndies.com / account email: ardisburr@hotmail.com
This section will be made nicer when I can, but here are some images to show the measurements of the 3 different sizes: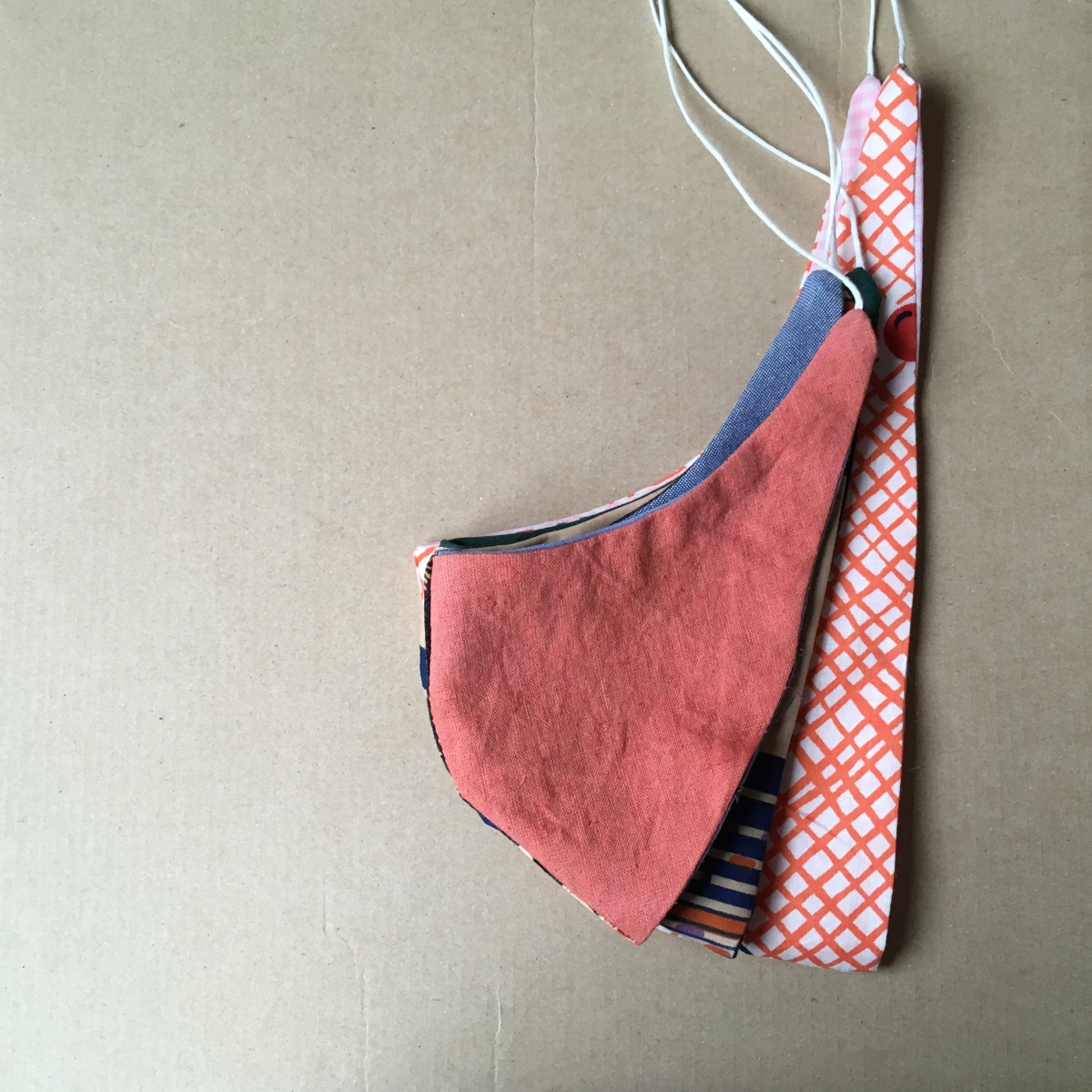 Three sizes atop each other.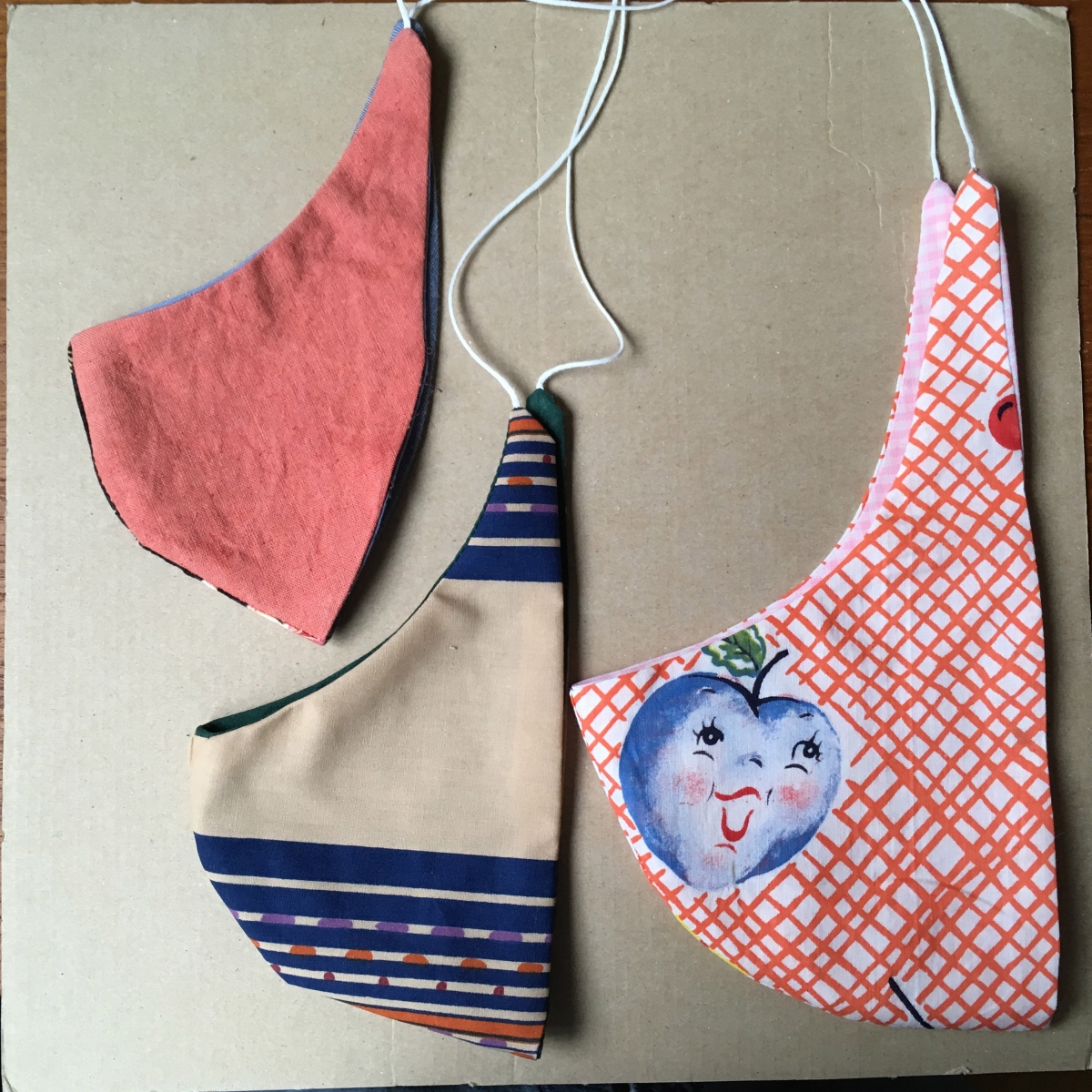 Three sizes adjacent to each other.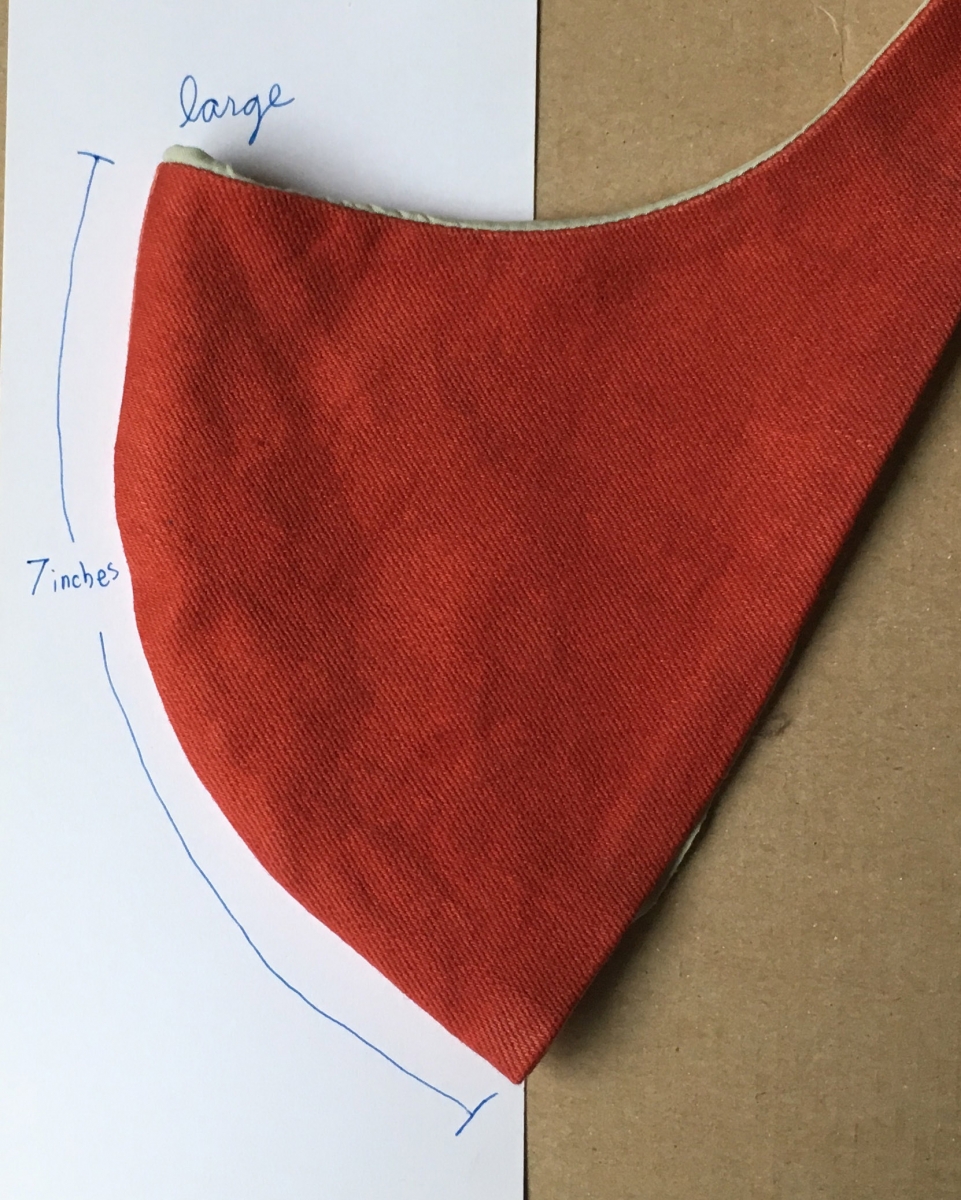 Large is seven inches from nose to chin.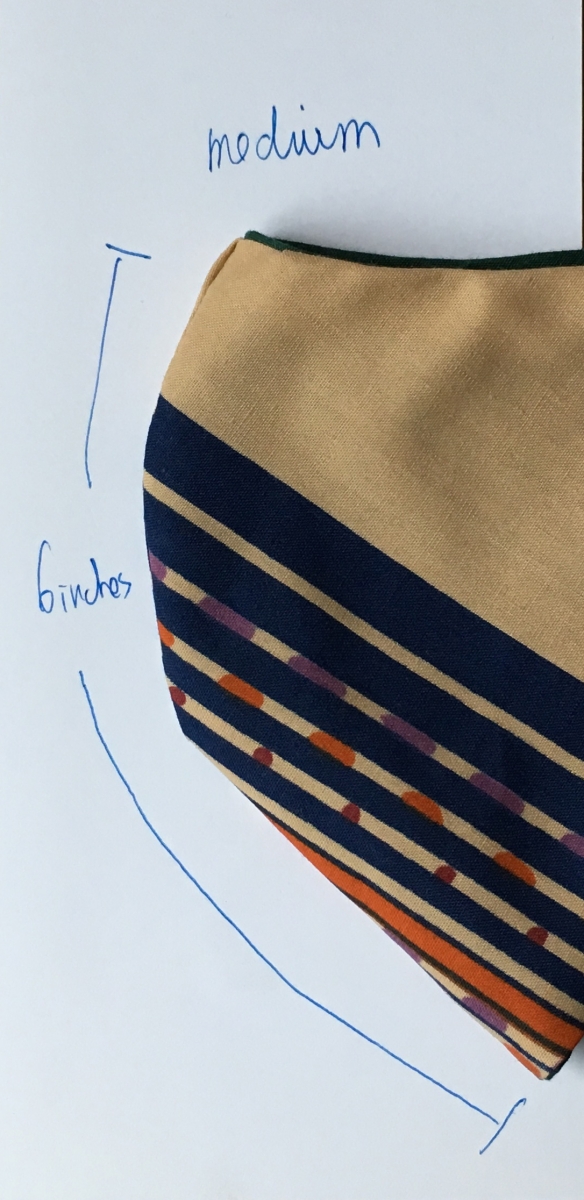 Medium is 6 inches from nose to chin.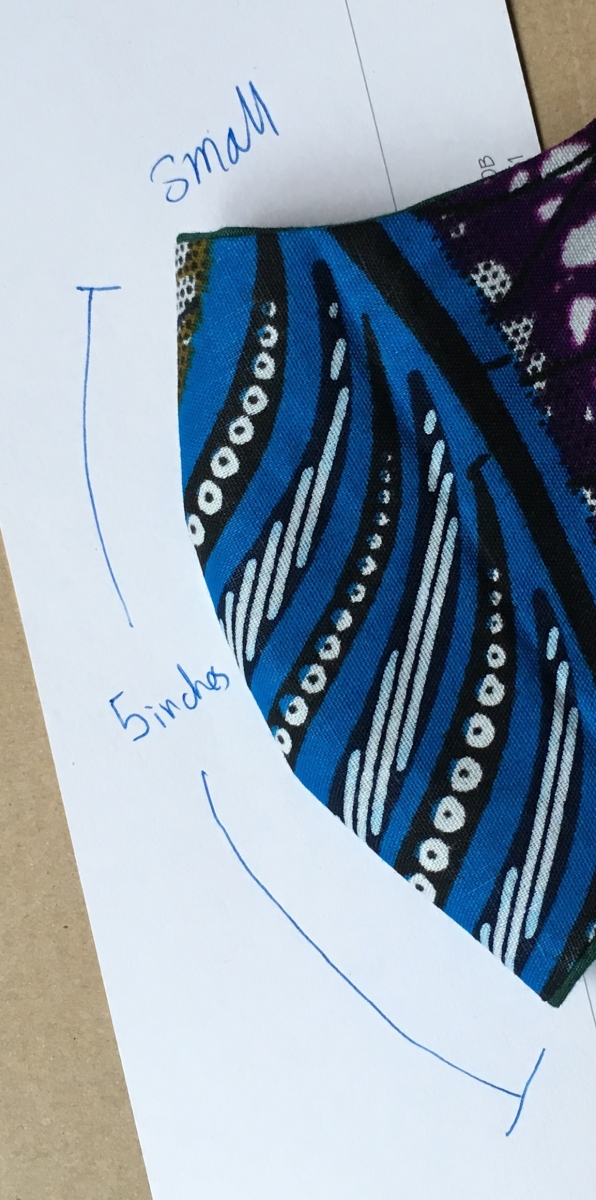 Small is 5 inches from nose to chin.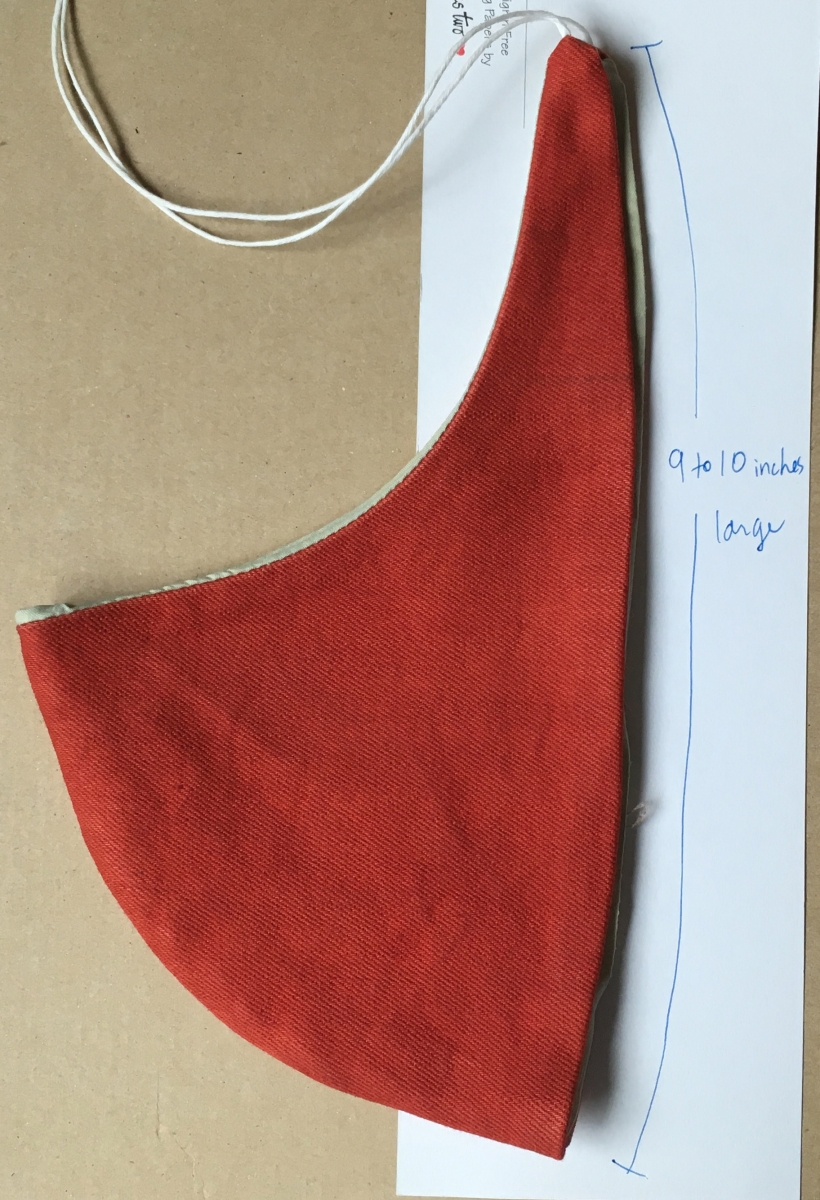 Large is 9 to 10 inches from temple to chin.

Medium and small are ~7 inches from temple to chin.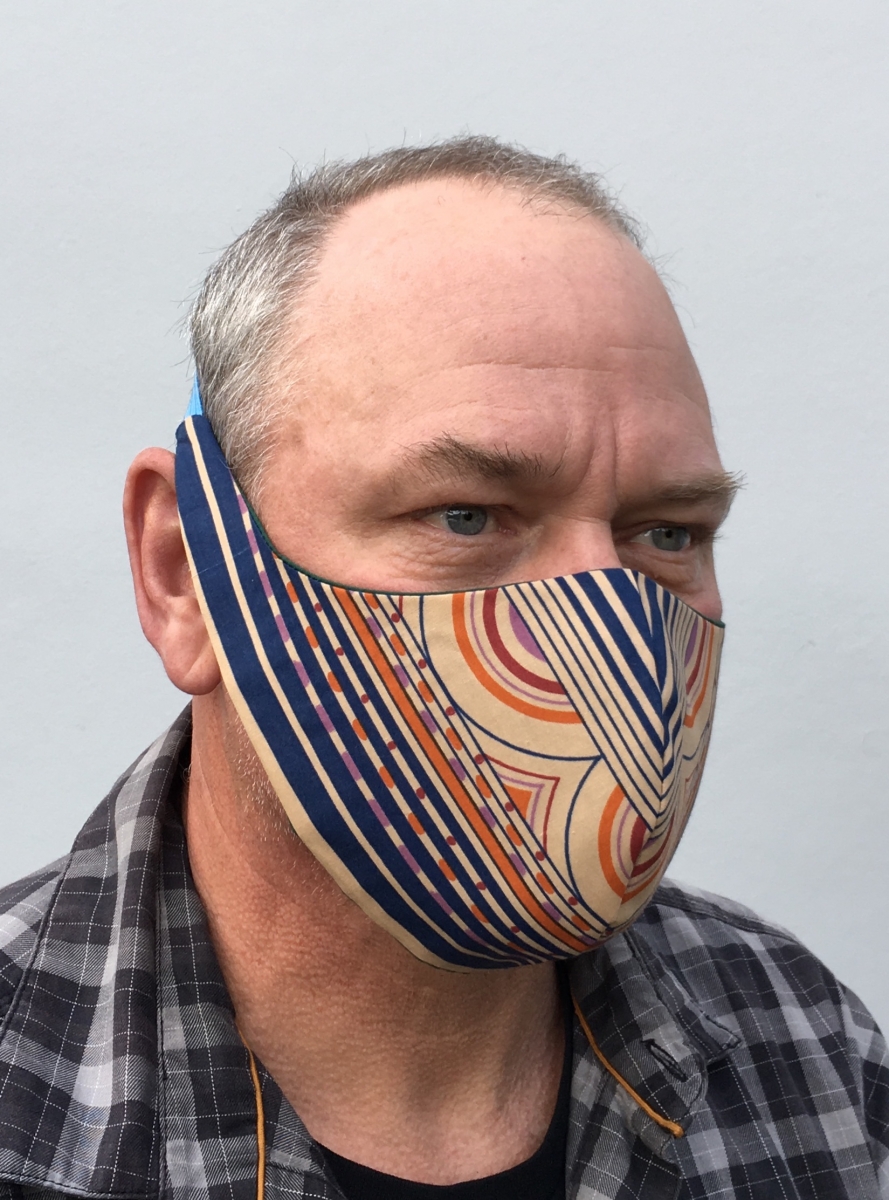 Single strap version, note how the elastic doesn't touch his skin. If you are bald, then I guess it will.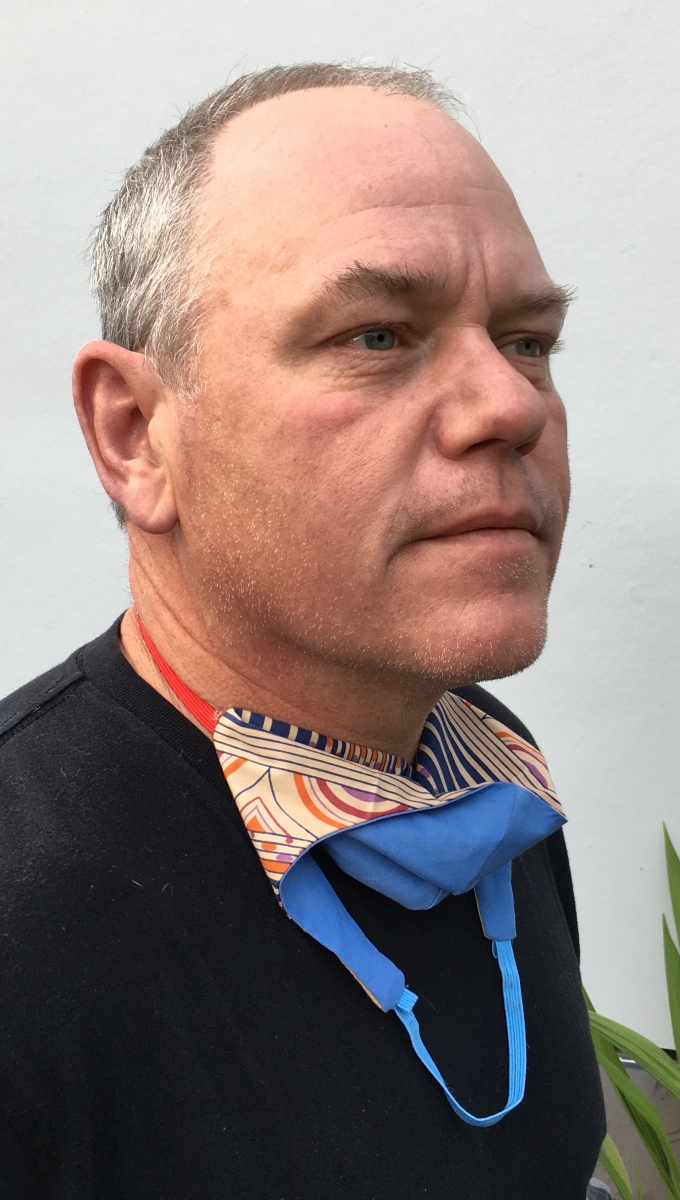 Double strap version. It can be placed with one hand.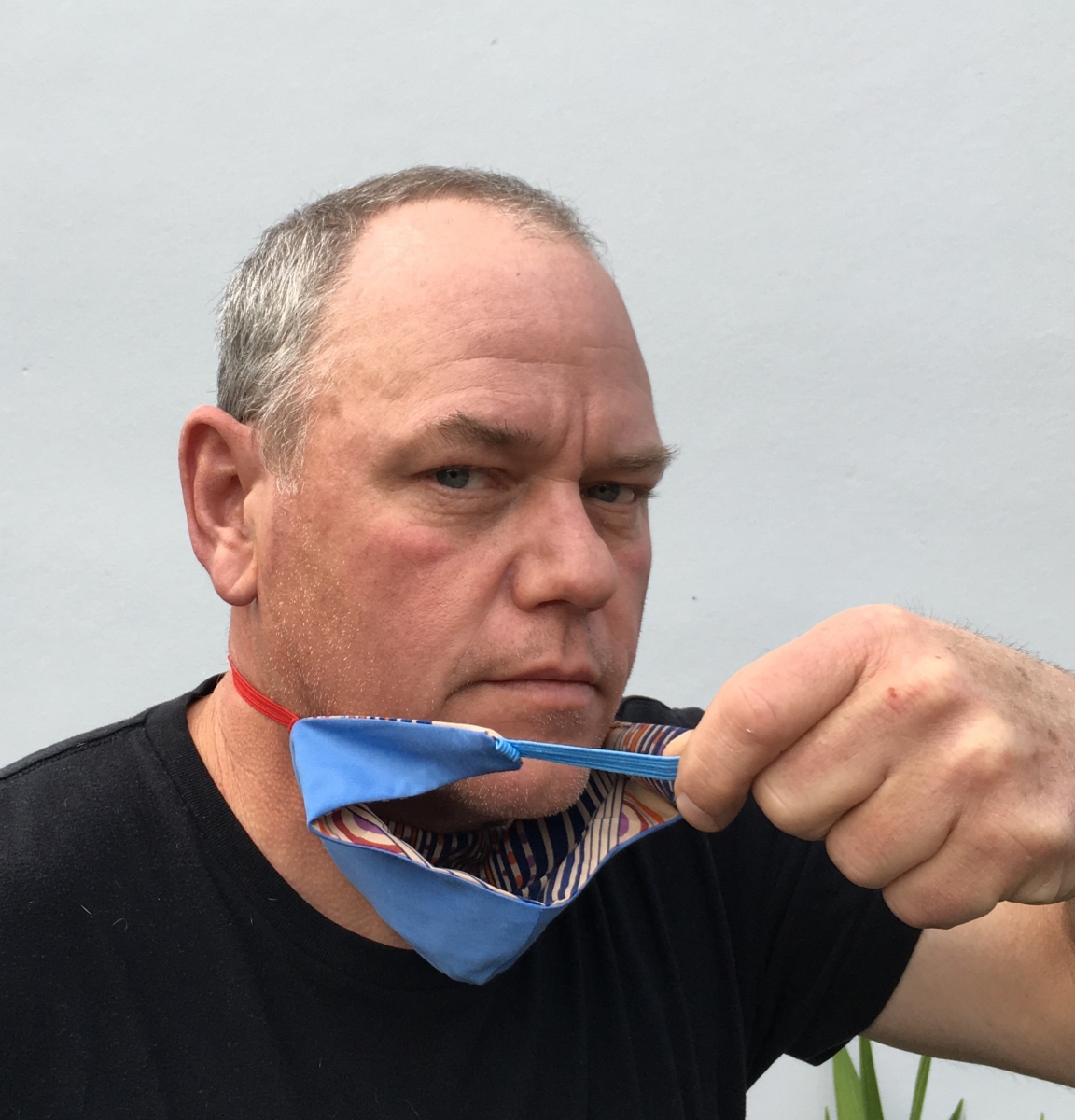 Handsome model showing one-handed MaskUp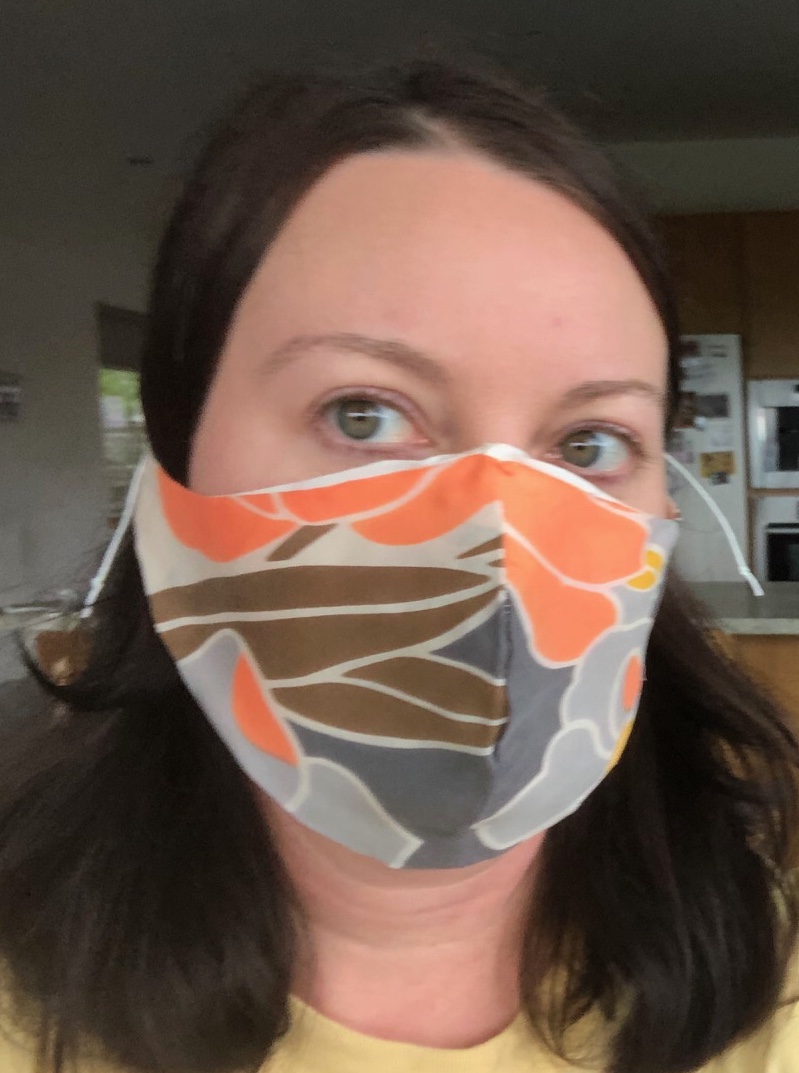 I can turn your silk scarf into a mask.
This is how the adjustable straps made from T shirt cord function. You pull the fabric at the temples/sideburn area to loosen. To tighten when on your head, pull the knots on the cords.